Limiter plugins are a versatile set of tools that may be utilized for a variety of mixing and mastering tasks. They work like a compressor, except instead of smoothing out the peaks of a waveform, they clip any audio signal that exceeds a specific threshold.
Limiters are frequently used in concert with compressors to eliminate any stronger, aberrant peaks, and you can get a similar result with a compression plugin set to a very high ratio.
There are numerous quality limiter plugins available, and most DAWs include one or two decent limiter features. For example, ImageLine's default FL Limiter has long been a favorite of mine.
If you don't want to go for your money just yet, there are a plethora of free limiter plugins that can clip your sounds with a degree of quality comparable to commercial plugins.
The greatest free limiter VST plugins in 2021 are listed here, and they will provide you with quality alternatives without costing you a dime.
In 2021, the Best Free Limiter VST Plugins (with Download Links)
Limiter No6 (Windows/Mac)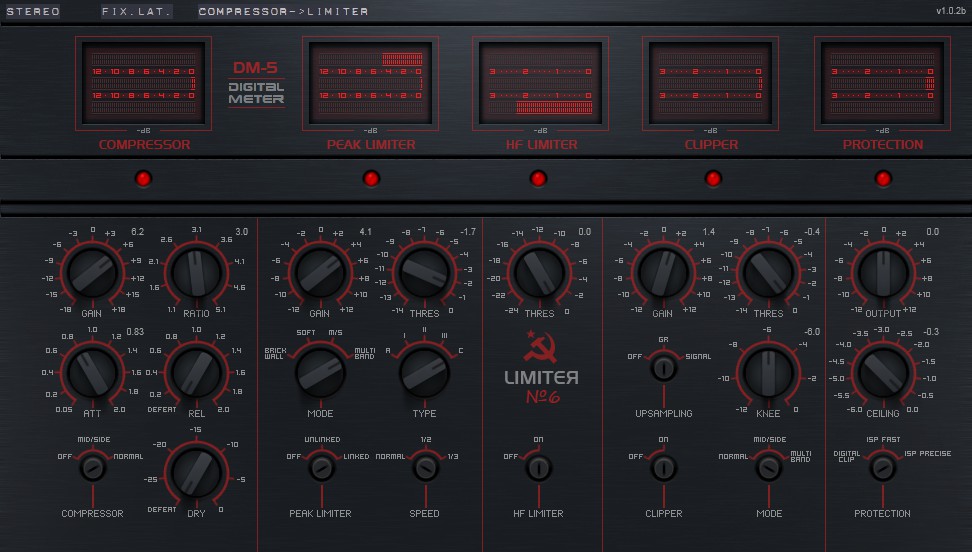 When it comes to free limiter plugins, Limiter No6 is by far the most popular and complete alternative.
The RMS compressor, peak limiter, high-frequency limiter, clipper, and true peak limiter are the five modules that make up the No6 engine. Each of these modules use a variety of high-quality signal processing techniques to provide outstanding mastering results.
The large number of options might be intimidating at first, but after some practice, the plugin becomes surprisingly clear and rational. Limiter No6 can accomplish pretty much all the commercial options do (and maybe even more).
Available for both Mac/Windows and 32-bit/64-bit.
2. LVC-Audio – Clipshifter (Windows/Mac)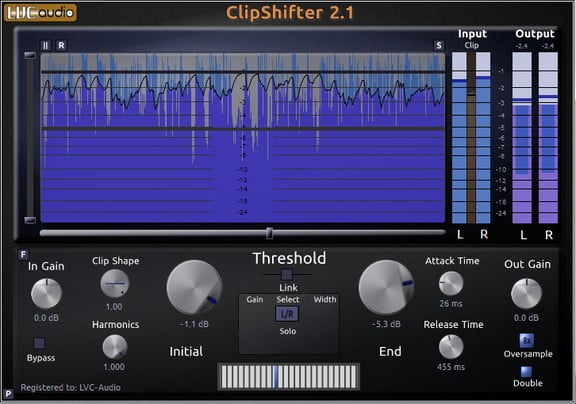 Clipshifter is a limiter plugin featuring a horizontal visual waveform viewer that makes it simple to clip some peaks while leaving others alone.
Clipshifter provides a remarkable number of functionality for a free limiter plugin for fine-tuning and refining your clipping settings. This plugin can, for example, act as a static limiter or precisely adapt to the transient characteristics of an incoming signal. The clipping threshold can be adjusted to raise or reduce in response to changing audio levels.
It isn't the most attractive plugin in the world, but due to its simple design it uses very little CPU, making it ideal for multiple loadings.
Available in 32-bit and 64-bit versions for both Mac and Windows.
3. Limiter Snapin (Windows/Mac)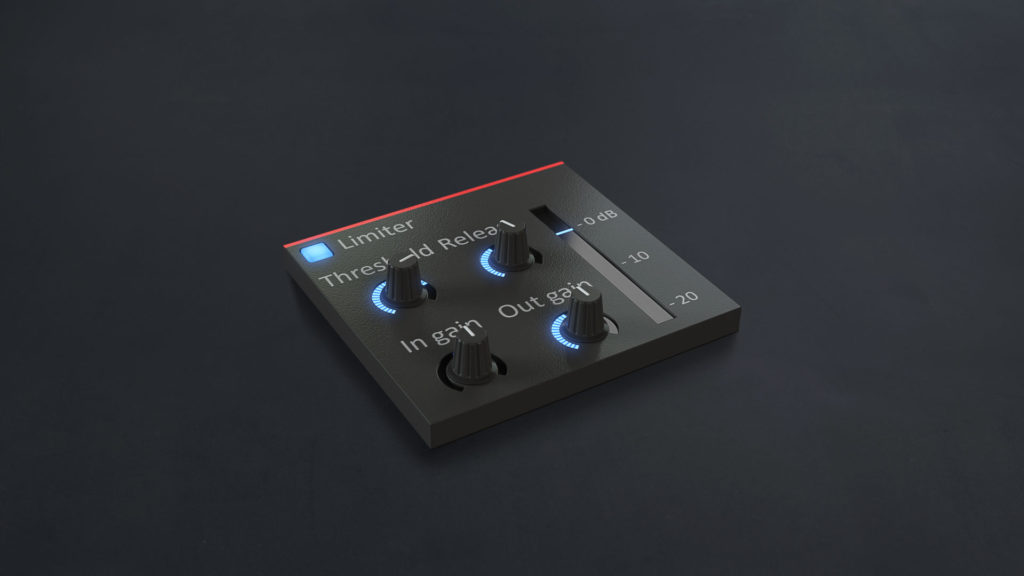 Limiter Snapin is a very basic and lightweight limiter plugin, as you can see from the picture above. This is the ideal plugin for quick, high-quality clipping with numerous loading options.
Obviously, this isn't the best choice for advanced limiter features, but it's a fantastic starter limiter plugin.
Available in 32-bit and 64-bit versions for both Mac and Windows.
4. Frontier

Frontier, a free limiter plugin from D16 Group, may be used at any step of dynamic processing. The input control can be customized so that the tool can be used on a single track, channel, or bus. When mixing or mastering, the Frontier free plugin is intended to manage large amplitude peaks and give clear results.
D16 Group Frontier is accessible for Windows and Mac, all you have to do is log in (if you already have an account) or create a new account on the D16 website.
Available in 32-bit and 64-bit versions for both Windows and Mac.
5. Thomas Mundt – LoudMax (Windows/Mac)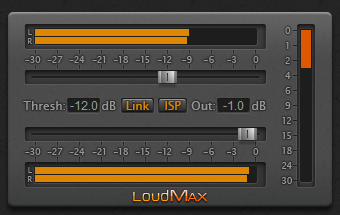 Loudmax is another look-ahead limiter plugin that is lightweight and simple to use. This clipping tool is great for clear, non-abrasive limiting since it doesn't color or distort the sound.
It's no secret that clipping or poor compression can utterly destroy a piece of music. Starting with a more feature-rich limiter plugin like Limiter No6 can frequently result in messy, overly-complicated outcomes for novices. Loudmax (and Snapin, for that matter) are so basic and straightforward to use that the risk of a novice ruining a mix is greatly reduced.
Available in 32-bit and 64-bit versions for both Windows and Mac.
Download Vollume Control
It's Free!
Where teams organise music together.
Download Now
Read More